It will be available for purchase this autumn
Later this year, a more potent variant of the redesigned Nissan Z, the 2024 Z Nismo, will be available for purchase. In July, the Z Nismo made its debut, boasting enhanced power and updated aesthetics.
Beneath the Nismo's hood resides Nissan's twin-turbocharged 3.0-liter V6 engine. In the standard model, this engine delivers 400 horsepower and 350 pound-feet of torque. However, for the Nismo variant, Nissan has fine-tuned the engine to produce an increased output. The engine now boasts 420 hp and 384 pound-feet of torque.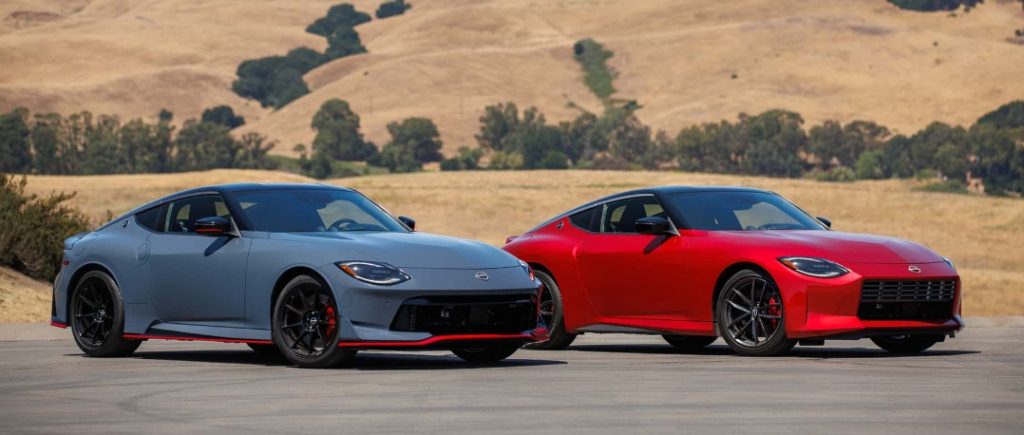 In contrast to the other Z models, the Nismo variant is exclusively offered with the nine-speed automatic transmission. Regrettably for manual transmission enthusiasts, the more powerful model does not come with a six-speed option. However, Nissan has applied specific Nismo tuning to the gearbox to enhance its performance, among several other modifications aimed at setting it apart from the non-Nismo models.
The power boost comes alongside several aerodynamic enhancements. The vehicle's length has been extended by one inch compared to the standard Z, thanks to the Grand-Nose design incorporated into the front fascia. This design extends beyond the coupe's front, positioned above a fresh lip spoiler and corner canards. At the rear, the Z Nismo boasts a substantial three-piece rear spoiler. These additional aerodynamic elements not only enhance the car's downforce but also contribute to a reduction in drag and lift.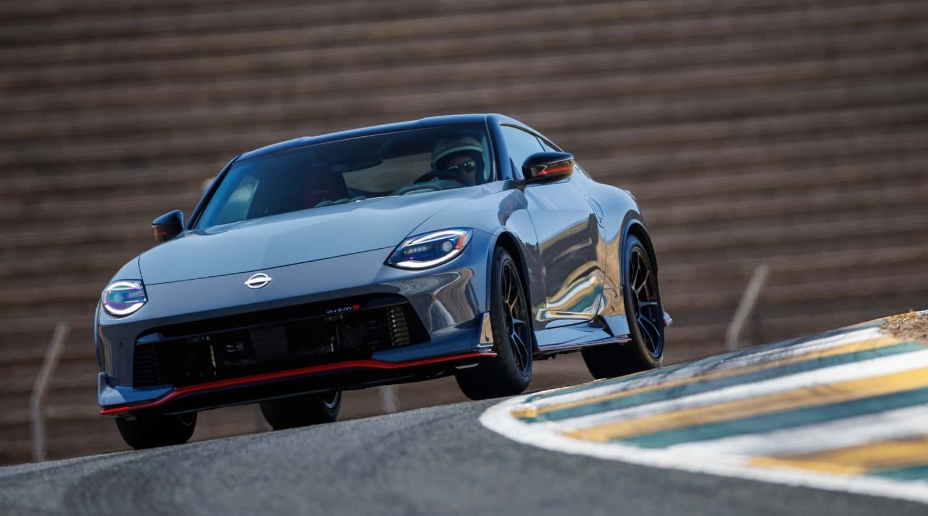 The car's 19-inch wheels house 15.0-inch front and 13.8-inch rear brakes. These brakes work in tandem with Dunlop SP Sport Maxx GT600s tires that are fitted onto specially designed lightweight Nismo rims. In addition, Nissan has bolstered the chassis, refined the steering, and made adjustments to the suspension for enhanced performance.
In the interior, front-seat passengers can enjoy the comfort of well-bolstered Recaro seats, complemented by red accents throughout. Nissan will provide the Z Nismo in a choice of five exterior colors, including the exclusive Stealth Gray.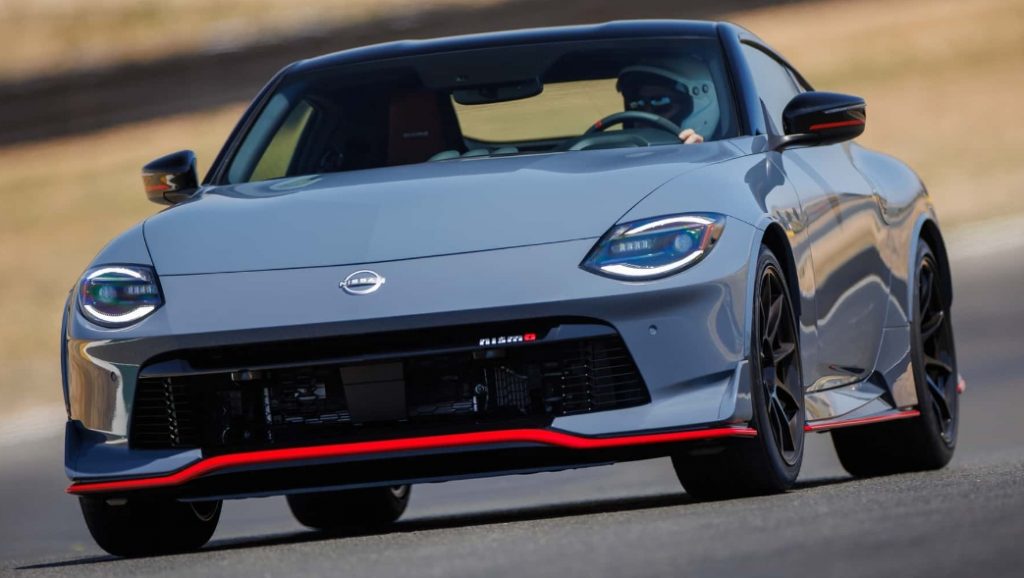 The 2023 Nissan Z has a starting price of $42,085, including the $1,095 destination charge. The top-tier Nissan Z Proto begins at $56,380, with an additional $1,295 cost for the two-tone exterior paint scheme. It's anticipated that the Z Nismo will be priced even higher. Prices for the standard Z model may also see an increase for the 2024 model year.
Nissan is anticipated to disclose the price of the Nismo closer to its release date, set for this fall. The autumn season officially begins on September 23rd.