Nissan has unveiled a new electric two-seater convertible called the Nissan Max-Out at the Nissan Futures show in Yokohama. The Max-Out is one of the 15 new electric cars that Nissan plans to add to its lineup by 2030.
Nissan has been ramping up its efforts to expand its electric vehicle lineup, and now the company is beginning to unveil its plans for the future. At the Nissan Futures event in Yokohama, the automaker showcased a physical version of its Max-Out concept. The concept was first revealed in virtual form in November 2021 when Nissan announced its Ambition 2030 program.
Nissan Max-Out is a show of creativity, the Japanese reveal their cards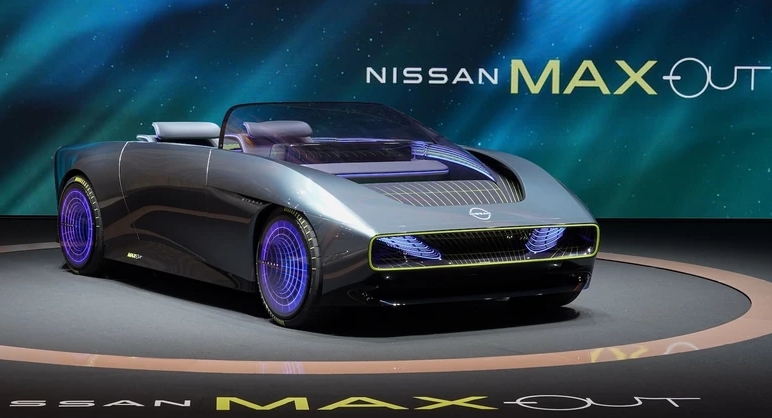 Currently, the electric convertible serves as a stylistic and technological demonstration for Nissan's designers, who are preparing to develop the first fully electric sports model. According to company representatives, the Nissan Max-Out has been crafted to deliver exceptional driving dynamics and a feeling of openness. The vehicle features a sleek and original body shape, with distinctive three-dimensional lighting effects on the front apron, LED rear apron, and wheel covers, giving it a unique style.
Nissan Max-Out surprises with its interior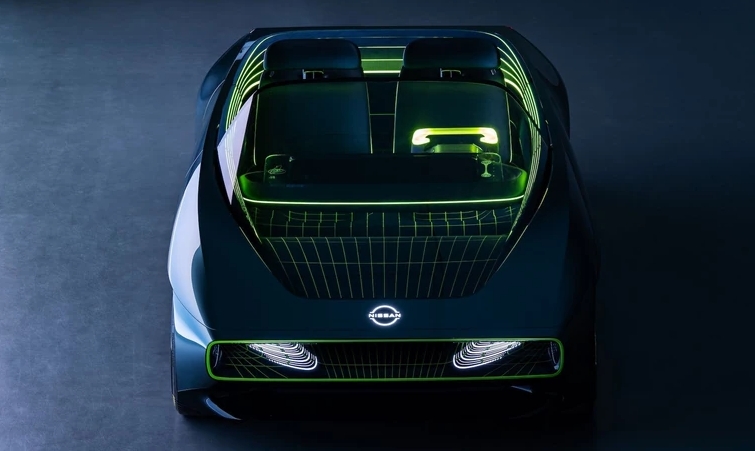 The futuristic interior of the Max-Out reflects its status as a model of the future, with a two-seater cockpit dominated by a giant screen displaying clocks and a multimedia system. Additionally, a separate display with a specific yoke adds to the electrifying impression of the vehicle.
Next-generation electric Nissan Max-Out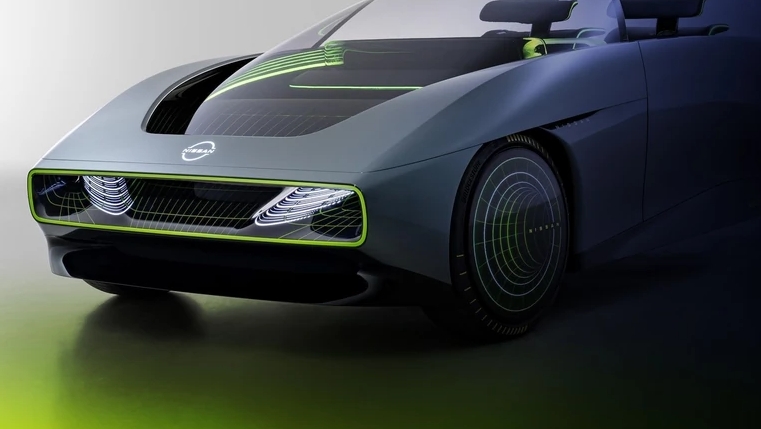 Nissan has yet to disclose specific information about the powertrain of the Max-Out. However, it has been hinted that the upcoming sports electric vehicle from Nissan may feature next-generation motors that boast high efficiency and low energy consumption, as well as batteries that utilize semiconductors in their construction.
Nissan is committed to sustainable development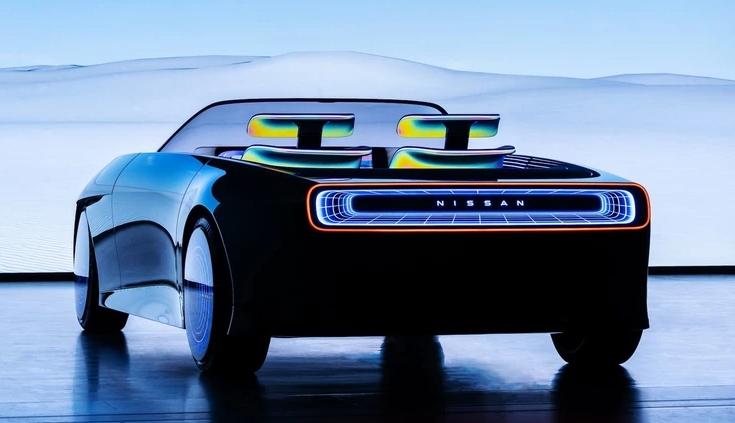 Max-Out serves as a demonstration of the direction in which Nissan's models will evolve, much like several other concepts the brand has showcased in recent years. Additionally, it also serves as a test to gauge the reactions of potential customers. Nissan has even emphasized that it intends to maintain constant communication with customers to better align its cars with their expectations. Events such as Nissan Futures in Yokohama are intended to facilitate such communication.